Chasing Marketing Unicorns
Many companies are chasing mythical marketing employees. Don't believe us. Take a look at a random Indeed job and it's descriptions for a marketing position.
The Job Description
If you look at Indeed, zip recruiter, or Monster, many of the marketing-related job descriptions go something like this:
Candidate should have 3-5 years of experience and should be proficient in the following:
Skills:
MS Office, Adobe Creative Suite, Website Design, Website Development, Facebook, Facebook Ads, Facebook Blueprint Certified, LinkedIn, LinkedIn Ads, Google Ads Experience, Videography, Video editing, Google Analytics, SEM, Email Marketing (Constant Contact, Mail Chimp experience preferred).
Experience:
Preferred candidate can take ideas and overall corporate strategies and immediately develop actionable implementation plans for each area of the marketing plan including but not limited to Inbound Marketing, Account-Based Marketing, B2B marketing, and B2C marketing. Experience with CRM platform and the ability to integrate CRM across all initiatives. Also, analytics and performance metrics should be developed for each implementation to provide ROAS, ROI, and recommendations for future planning.
Let's take a moment and break down this description.
Skills:
 MS office
• Excel
• Word
• Powerpoint
While MS Office is a great skill to have, in our experience, creatives and marketers are terrible at word processing and worse at spreadsheets. Unicorn #1.
Adobe Creative Suite
Let's take a look at what is in the Adobe Creative Suite.
• Photoshop
• Illustrator
• InDesign
• Acrobat Pro
• Dimension
• InCopy
• Spark
• Bridge
• Sketch
• Illustrator Draw
• Capture
• Comp
• XD
• Dreamweaver
• Animate
• Spark
• Lightroom
• Lightroom Classic
• Photoshop Mix
• Photoshop Fix
• Lightroom for Mobile
• Premiere Pro
• After Effects
• Audition
• Character Animator
• SpeedGrade
• Media Encoder
• Prelude
• Story Plus
• Premier Rush
• Prelude Live Logger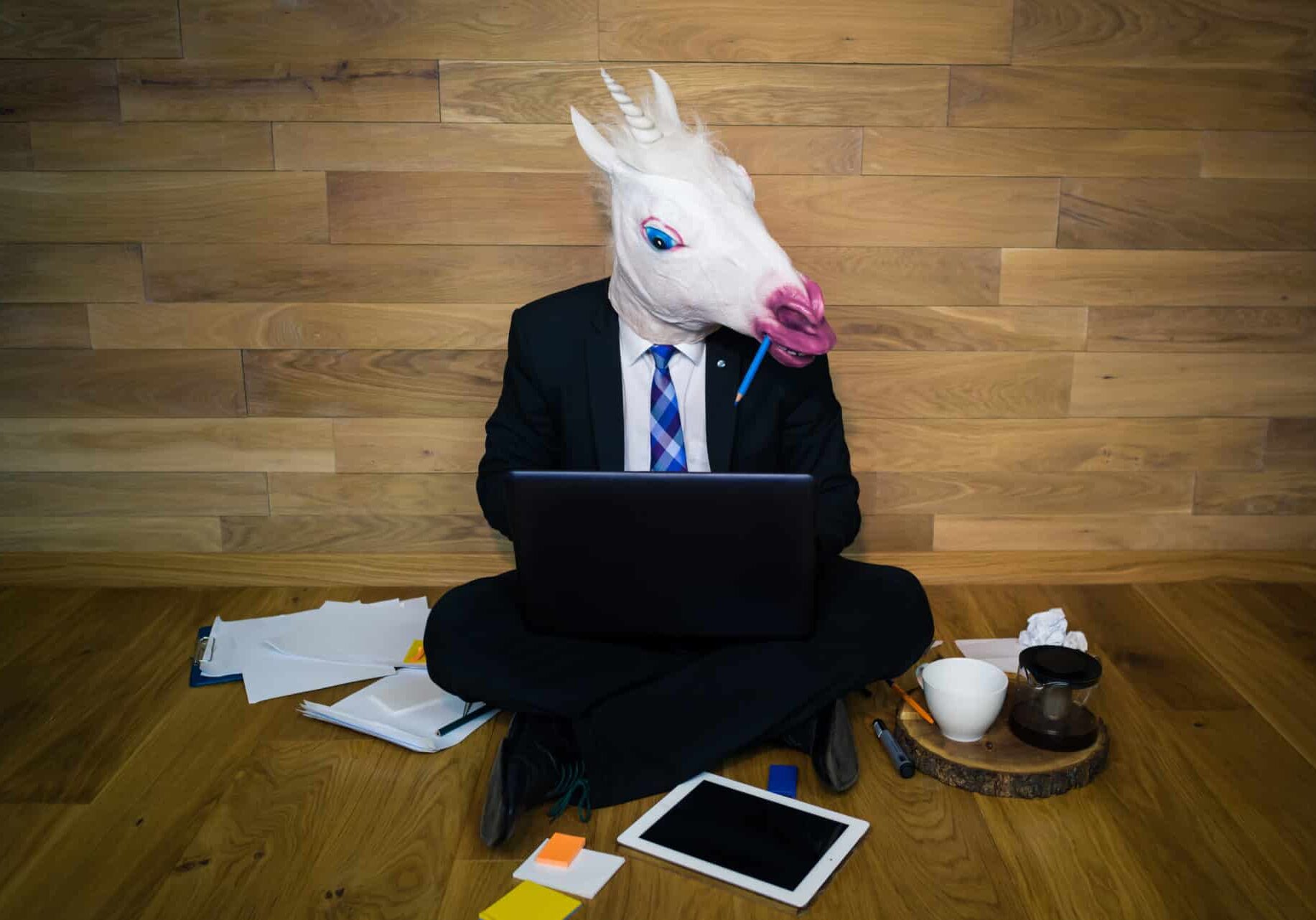 In almost 20 years in the industry, we have never run into a job applicant that is proficient in every area of Adobe Creative Suite.
According to Wikipedia: "Adobe Creative Cloud is a set of applications and services from Adobe Systems that gives subscribers access to a collection of software used for graphic design, video editing, web development, photography, along with a set of mobile applications and also some optional cloud services."
There are groupings of Adobe Creative Cloud skills that make sense for specific positions, however, looking for one person to know them all is a search for "Unicorn #2"
Website Design
Website Development
These two items along get a "Unicorn #3 score." We generally try to keep our designers and developers on opposite ends of the building. The Designers tend to be right-brained and the Developers tend to be left-brained. Mixing these two groups together creates friction and ultimately leads to great outcomes. Searching for someone who is truly great at both web design and web development is a search for Unicorn #3.
Facebook
Facebook Ads
Facebook Ads Certified
LinkedIn
LinkedIn Ads
Google Ads
Unicorn #4. Organic Social Media and Social media ads proficiency are not the same things. While experience with ad placement, Google Ads, Facebook Ads, and LinkedIn Ads may have some overlap, organic management and ad management are two unique skills.
Unicorn #5. SEO requires a dynamically changing set of skills that bridge across web dev, design, site structure and architecture, and content. Most agencies and companies have a team of experts in each area that work to provide SEO services not one person. Finding an employee that is an expert SEO practitioner is not likely, and if you find one of these Unicorns, they will most likely be very, very expensive or own their own agency.
Videography
Video editing - See notes on the Adobe Creative Suite.
Unicorn #6. Video capture and editing are where these job descriptions usually focus, however, there are a host of other steps that are involved in producing a great video.  Strategy, storyboards, scripts, and planning should be involved in video production. Also, a working knowledge of content marketing and CRO (Conversion Rate Optimization) to strategize where the video belongs in the AIDA Conversion funnel.
Companies that are chasing these "marketing unicorns" will be sorely disappointed. Their search for these mythical creatures will end in failure.