Driving Sales, Growth, Leads, and Business
with an Award-Winning Agency
Do you need a full-service marketing agency?

Do you need help with digital marketing?

Is your website keeping up with your marketing strategy?

Do you need more traffic and sales from your website?
Our experts work with you to find where time, effort, and money are currently being wasted in your marketing efforts. We then help you plan, build, and execute new marketing strategies to maximize both your investment and your return.
Our Goal is to Exceed Your Goals
50 Marketing offers a variety of project-based work to support your team. If your internal marketing team is performing well and you only need support on a few of your marketing initiatives, 50 Marketing can help. For example, maybe your website is performing well, but you are struggling to launch a video strategy.  Maybe your content marketing needs lift, while your current PPC program is strong. Or maybe you need a fresh set of eyes for a comprehensive marketing strategy analysis for future planning. 50 Marketing offers project-based services.
When you get a new web presence, you might feel a bit overwhelmed by all that is entailed with maintaining your online brand such as social media updates, YouTube videos, email marketing, and blogging. 50 Marketing can assist your entire marketing department or become your marketing department by offering a full range of Inbound Marketing, Content Marketing, and traditional marketing services. We will take the pressure and commitment off of your plate so you can focus on tending to your current clients/customers and working all the new leads that will be flowing in from your marketing efforts.
Representative Client List
Award-Winning Agency
50 Marketing is an award-winning agency and received an International Davey Award for website design.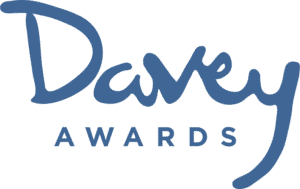 Clients in 31 States
With Clients in 31 states and counting, 50 Marketing provides marketing, advertising, and digital services that are successful across geographies, industry types, and markets. Learn how 50 Marketing can help you grow.
Are you ready to GROW YOUR BUSINESS?