FLEXMAR Polyaspartics
Flexmar Polyaspartics website development project involved rebranding and capturing the unique competitive advantage of this truly innovative product.  Flexmar Polyaspartics is based in New Kensington, Pennsylvania with domestic and worldwide distribution.   
St. Anthony School Programs
St. Anthony's School program required a branding consultation, website redesign, content management, event and fundraiser support, as well as SEO services. 
50 Marketing provided support in taking the "I Found" brand throughout the digital properties to assist with brand consistency and market penetration. 
Lion Country Lodging
Lion Country Lodging is the hospitality marketing property for HAMCO.  The company owns and operates restaurants, hotels, and other hospitality venues in State College, Indiana, Carlisle, Altoona, and Clearfield Pennsylvania. 50 Marketing is proud to partner in managing their website design and maintenance, SEO, SEM, and other digital development.
Titan Floor Surface Technologies
Titan Floor Surface Technologies launched a new company to provide residential and commercial flooring services in the Pennsylvania market.
Full-Service Marketing Consulting and Creative Services.
Full-Service marketing for clients involves discovery, audits, and design. Many services do not fit well in a portfolio, however here are some examples of creative items developed for clients.  
Mercer County Housing Authority
This Northern Pennsylvania authority needed a website redesign to improve communication with current and prospective constituents.  The redesign and launch were completed in approximately 6 weeks from start to finish.  50 Marketing was selected through a bid process and evaluation over 8 marketing and design companies.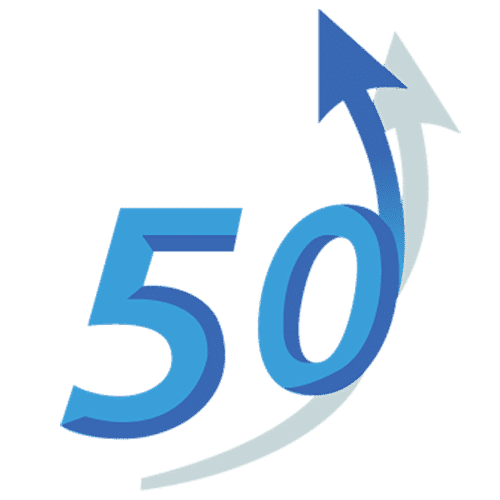 Introducing the 50 Marketing
Actionable Analytics Dashboard
Representative Client List
Clients in 28 States
With Clients in 28 states and counting, 50 Marketing provides marketing, advertising, and digital services that are successful across geographies, industry types, and markets.  Learn how 50 Marketing can help you grow.
Are you ready to GROW YOUR BUSINESS?
50 Marketing works with you to find where time, effort, and money are currently being wasted in your marketing efforts. Then, 50 Marketing will help you plan, build, and execute new marketing strategies to maximize both your investment and your return. Contact us today!