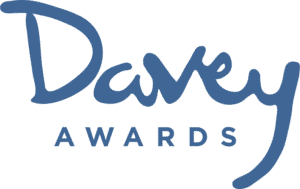 50 Marketing is an award-winning agency. In 2018, 50 Marketing received a Silver International Davey Award for the hamco4.com website design. 
In 2019, 50 Marketing won 3 awards in all entered categories:
Nearly 3,000 entries from across the US and around the world, the Davey Awards honors the finest creative work from the best small shops, firms, and companies worldwide.

The Davey Awards are judged and overseen by the Academy of Interactive and Visual Arts (AIVA), a 700+ member organization of leading professionals from various disciplines of the visual arts.

The Davey Awards are the leading awards competition specifically for smaller agencies as they compete with their peers to win the recognition they deserve.
Representative Client List
Clients in 32 States
With Clients in 32 states and counting, 50 Marketing provides marketing, advertising, and digital services that are successful across geographies, industry types, and markets. Learn how 50 Marketing can help you grow.